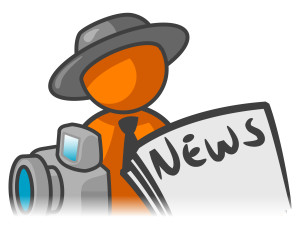 Press releases are a good way to get instant publicity for your consulting practice and also helps in SEO. Typically, they are e-mailed to assignment editors at newspapers, magazines, radio stations, television stations, and/or television networks who might pick it up and do an article with it.  But I also find them effective for reaching buyers of your services directly when they search or read news sites like Yahoo news.
My press release topics for consultants include:
Announce a strategic partnership or alliance
Issuing a statement on a hot issue
New client acquisition
Holding a seminar or workshop
Availability of white paper or article
Company revenue, sales, or profit
Announce new member of board of directors or board of advisors
invitation for a special offer
Participation in local event or tradeshow
Winning an award
I have seen excellent results (increased SEO, direct sales inquires) from well written press releases. But, the lack of a compelling title or poor first sentence can have them fall flat. Also it's more compelling to include a quote from a third party (typically a customer) who can validate/substantiate one or more of the statements you are making.
I use eReleases which distributes over PR newswire for about half the price ($400). See http://www.ereleases.com/submit.html for details, we have been working with them for more than four years and been very pleased.  I find them better than PRWeb.  Contact me if you are interested in the PATCA discount code for eReleases. You don't need to go through me.
Just a bit about myself, I am a consultant at SKMurphy, Inc. and I help early stage entrepreneurs and consultants find more customers. I enjoy being hands-on with great cost effective lead generation. I give practical advice that cuts through the bull to help you build a business. I am a hardware engineer and a mom, so I have a do-it/done methodology.