Professional & Technical Consultants Association
PATCA is Silicon Valley's longest operating non-profit professional association dedicated to serving independent consultants and the client companies that use them.  We set the quality standard for the consulting industry by requiring that all members pass a rigorous qualification process and adhere to a strict code of ethics. PATCA offers a free Post-a-Project referral service giving clients direct access to a network of the highest caliber management and technical consultants. We represent many areas of expertise in a broad array of disciplines, from biotech to marketing, human resources to engineering, software, firmware, and hardware design to cloud computing.  Serving the San Francisco California Bay Area and beyond.
The 2020 Consulting Rate Survey is now available.  Click here.
Join Silicon Valley's premier organization for consultants. – Click here
Featured Consultant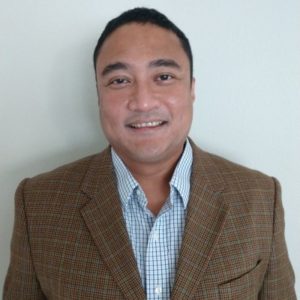 Omar Fahmi Khalid
Company: Vortex Innovation Labs LLC located in Dublin CA
Omar Fahmi Khalid provides cloud-native microservice architecture and development consulting for infrastructure servicing machine learning and intelligent systems. He has been a professional software developer for twenty years, an independent consultant for the last ten, and has been a PATCA member since 2011.
He is a full-stack software developer specializing in architecting and implementing scalable distributed cloud-native microservices. He is fluent in Golang, C++, C, Python, Javascript, various applications, network protocols, cloud-native, and machine learning stacks. He has a deep understanding of Linux and Windows operating system architecture.
He had previous experience developing network management (NMS) and network security systems (IDS and IPS). He was an early developer of OpenStack and helped build a network virtualization module for a Silicon Valley multinational technology company. Omar had also provided consulting on services focusing on OpenStack Nova and Neutron for several fortune 500 companies in the early days of OpenStack adoption.
He often works with data-science departments providing solutions in developing platforms enabling, managing, pipelining, and integrating machine learning ecosystems. Recently he implemented a cloud-native microservice infrastructure for a search and recommendation platform of a large Fortune 500 semiconductor company. (https://vortexinnovationlabs.com/case-2)
He also recently consulted for a large Silicon Valley networking company, designing and implementing a microservice architecture that was stable, scalable, and extensible. His solution resulted in a 300% increase in the overall system performance without needing any budget increase for cloud resources. (https://vortexinnovationlabs.com/case-1)
Omar also has developed a novel high touch cloud-based parental control system for Microsoft Windows devices, providing parents and children with a solution for a safe and productive internet experience (https://kondeki.com)



How does PATCA help businesses Get the Expert Edge?

Here is what our clients say:  
"I was able to fill a key position on our team for a difficult project",  "great Bay Area resource for consultants",  "Once I know (a consultant) is in PATCA, they are 60 yards down the field already…",  "…inspired confidence",  "…more credibility", "I have been turning to PATCA for consulting help for years…"
Save
Save
Save
Save
Save