Professional & Technical Consultants Association
PATCA is Silicon Valley's longest operating non-profit professional association dedicated to serving independent consultants and the client companies that use them.  We set the quality standard for the consulting industry by requiring that all members pass a rigorous qualification process and adhere to a strict code of ethics. PATCA offers a free Post-a-Project referral service giving clients direct access to a network of the highest caliber management and technical consultants. We represent many areas of expertise in a broad array of disciplines, from biotech to marketing, human resources to engineering, software, firmware, and hardware design to cloud computing.  Serving the San Francisco California Bay Area and beyond.
The 2020 Consulting Rate Survey is now available.  Click here.
Join PATCA in December and get 15 months for the price of 12! – Click here
Featured Consultant: Carl Angotti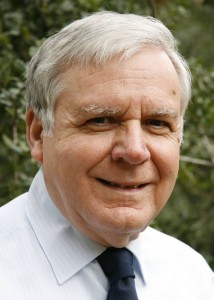 Carl Angotti is President of Angotti Product Development  and a long-time PATCA member. Angotti Product Development has a wealth of electronic design experience and knowledge. Recent projects have involved the use of Bluetooth LE, BLE designs and special purpose medical and non-medical wearable products. He has also designed and worked on instrumentation systems and several consumer products. He began his early career as an Aerospace engineer.
He has been a member of PATCA for over 40 years having joined in 1975. Except for a short hiatus, has been a member since then. Several years ago he was President of PATCA, and has been actively involved throughout his membership.
Throughout his career he has been a line manager with 30 persons reporting to him, as well as a project manager on numerous of the many projects he has worked on.
Carl has also designed a large number of lab and production testers. His development work on these testers includes definition, architecture, test procedures, design, test and implementation into the production line. Recent testers include:
Glucose Meter Tester – Electronic Strip Simulation
Trocar Tester – Electro Mechanical
Inhaler Tester – Electro Mechanical, Optical
Special Purpose Analog Tester – Electronic
High Accuracy Continuity Tester – Electronic
His avocations include studying technical management, psychology, philosophy, economics and other related subjects.
He presently leads the PATCA New Consultants, and Management Consultant's Roundtables. He is also an Associate Board member of the Santa Clara Valley IEEE Technology and Engineering Management Society.
Carl holds an BSEE from Carnegie-Mellon University, an MSEE from the University of Southern Calif, and an MBA from San Jose State University.
What others say about Carl:
"I have worked with Carl on many projects over 30 years. I highly value his skills and expertise. I recommend him to anyone doing new product development in electronics." – Richard Fellows
"I have known Carl for more than 20 years and seen him take many challenging product development projects and complete them successfully. Professional approach, and creative solutions has won him respect from colleagues as well as clients." – Kris Kapadia, InSol



How does PATCA help businesses Get the Expert Edge?

Here is what our clients say:  
"I was able to fill a key position on our team for a difficult project",  "great Bay Area resource for consultants",  "Once I know (a consultant) is in PATCA, they are 60 yards down the field already…",  "…inspired confidence",  "…more credibility", "I have been turning to PATCA for consulting help for years…"
Save
Save
Save
Save
Save