You've built a successful consulting business. Your expertise, reputation and relationships have blessed you with a healthy income, loyal clients and a strong personal brand. But, inevitably, the time will come–perhaps sooner, perhaps later–when you are ready to turn the page on this chapter of your professional life. In the video below, Erin Austin talks about how to build the vital foundation required to ensure that your business is ready to sell when you are ready to exit.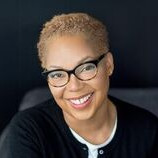 Erin Austin is a consultant and lawyer who combines her 25+ years of practicing law, including roles as COO and general counsel at IP-driven companies, to help the founders of expertise-based firms build and protect saleable assets so that the business is ready to sell when the founder is ready to exit. Erin's special talent is finding the "Rembrandt in the Attic"–that hidden or overlooked asset that can be leveraged for maximum value.
Feedback from Attendees:
Thanks Erin for this fabulous informative workshop. – Hong Nguyen-Phuong
Great presentation. See everyone later.
Thank you – It was a useful perspective. I really liked your comment about trademark protects something of value, not inherently of value without the associated good or service