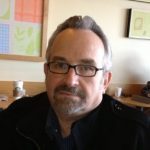 Bryan France is a Commercial Audio Video Consultant working primarily in Oklahoma and Texas. He works for Architectural Firms and Owner's Representatives.
In 30+ years, Bryan has designed hundreds of AV systems across America, but as an Independent Consultant now, he stays closer to home. Currently, he is working on six new construction projects. He is doing the AV design for a consulting firm as an independent designer on four of the projects. They include the redesign of a large paging system for the Choctaw Nation, a New Construction Choctaw Nation Judicial Center, a large equestrian center in Tulsa and Wine Bar/Corporate Living Facility. He is also currently working on corporate boardrooms in a high-rise office complex in Tulsa, OK for an architectural firm. Additionally, he is working for the Facilities Director of an upscale Methodist Retirement Center. In these projects, he is designing the audio and video systems for paging, video conferencing, training, digital signage, entertainment audio as well as stage lighting.
His favorite toy is his computer. It is a monster with a quad video card feeding a Dell P4317Q 43" monitor with four independent inputs and various screen configurations. He can operate just like four independent computers or blow up anything (e.g. a CAD file) to the full 43".