Marketing Your 

Consulting

 Services on Craigslist
by  Carl Angotti, PATCA Senior Certified Professional Consultant.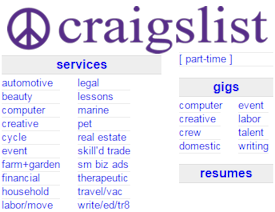 This paper describes in detail how to effectively use Craigslist to promote an engineering consulting or similar practice on Craigslist.
Table of Contents:  Introduction; Marketing Vs. Sales; Marketing Overview; Marketing Plan Start; Pull Marketing; On-Line Ad Basics; Craigslist;  Craigslist as an Ad Platform;  Characteristics of Craigslist Ad; Market Research; Generating Your Resume Like Ad; Your Business Website; Post Your Resume Like Ad On-Line; An Ongoing Marketing Process; Check your On-Line Listing; Dealing with Spam; An Ongoing Sales Process; What Success Looks Like.
Full text available to members only,   Login to download, or Join now   
---
How to Write an Effective Proposal
by  Perry West, PATCA Senior Certified Professional Consultant.

One dimension of consulting that elevates some consultants' business over their peers is their closing rate based on an effective proposal.  This paper explores some often overlooked facets of a consultant's proposal, and identify ways a consultant can write a proposal that will stand out from any competition.
Full text available to members only,   Login to download, or Join now   
---
Master the Basics – Learn How to Succeed as a Consultant in Silicon Valley!
by PATCA members from the fields of technology, HR, and marketing: Joel Williams, Carole Edman, and Helen Kennedy.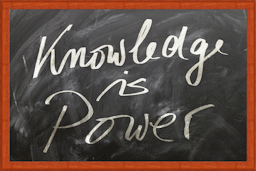 What does it take to make it as a consultant in Silicon Valley? PATCA presented a workshop designed to help new consultants rapidly establish a solid foundation from which to grow a thriving professional practice. The workshop also provided insight for individuals contemplating consulting as a viable career choice. The workshop was designed for both new and aspiring consultants, including those who have purposefully chosen consulting as their career path, and those who have been considering this lifestyle as an alternative to conventional employment in an elusive job market.
Full text available to members only,   Login to download, or Join now   
---
Sample Consulting Contract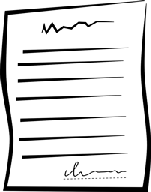 All consultants must take preventive legal measures to protect their businesses.. Whether you're a new consultant or running an established practice, risk management is critical to your success. PATCA had a half-day "legal boot camp" for consultants and start-ups led by business lawyer Ian Stock of Entreprelaw.  This contract is provided only as general information and may or may not reflect the most current legal developments.
PATCA members should not rely upon this information for any purpose without seeking legal advice from a licensed attorney in the member's state.
Full text available to members only.    Login to download, or Join now   
---
Drive Success To Your Practice – Write A Consulting Book in 20 Hours!

by Mitchell Levy, CEO of Happy About
Books help you get the business. If you share your book with a large enough number of prospects, you will find yourself in a position of closing more business than you know what to do with. Imagine being able to do that after spending 20 hours pulling your content together.
Full text available to members only,   Login to download, or Join now   
---
The Ins and Outs of Expert Witness Work  
Expert witness work can involve a myriad of areas including patents, trade secrets, copyrights, trademarks, forensic investigations, class actions, contract disputes as well as mergers and acquisitions. It is a type of work that is definitely not for everyone, but it can be fascinating and rewarding. Three PATCA Senior Certified Professional Consultants  who include expert witness work within their consulting practices each provided their personal perspective on being an expert. The speakers discussed how they have applied their professional skills to being effective in this line of work.

---