Click here to view original web page at www.theguardian.com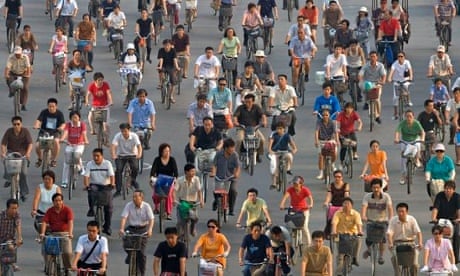 Davos: business leaders less optimistic than a year ago
The plunging oil price has knocked the confidence of business leaders in Russia and other energy producing nations, according to a survey of top bosses published on Tuesday to coincide with the start of the Davos meeting of the World Economic Forum. Larry Elliott and Jill Treanor write from Davos:
The survey found that company bosses are less optimistic than they were a year ago.

Last year 44% of chief executives surveyed by accountants PricewaterhouseCoopers thought global growth would improve but that has fallen to 37% for 2015.

Dennis Nally, chairman of PwC said: "CEO confidence is down notably in oil-producing nations around the world as a result of plummeting crude oil prices. Russia CEOs, for example, were the most confident in last year's survey, but are the least confident this year. Confidence also slipped among CEOs in the Middle East, Venezuela, and Nigeria."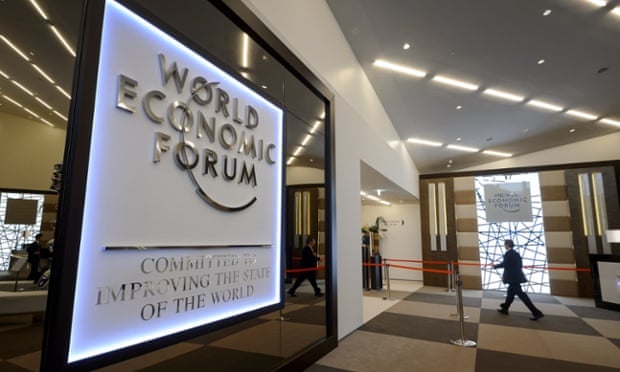 More than twice as many of the company bosses as last year thought global economic growth will decline. The survey was conduced after a year in which Chinese growth had slowed and the eurozone stagnated, raising expectations that Mario Draghi, head of the European Central Bank, will try to bolster the eurozone by launching a quantitative easing programme on Thursday.

Bosses surveyed in the UK are more optimistic than their EU counterparts, more than 60% of UK CEOs believing there are more growth opportunities for their company today than three years ago - more than any of their European peers. But Ian Powell, UK chairman and senior partner at PwC, said that "the high levels of optimism we saw last year have been tempered by concerns about access to key skills, disruptive trends and geopolitical uncertainty".
The full story is here:
On that note it's time to shut up shop for the evening. The team in Davos will re-open the blog in the case of any major events, but otherwise we'll be back tomorrow as usual. Thanks for all your comments, and see you soon.
Updated at 5.49pm GMT