Professional & Technical Consultants Association
PATCA is Silicon Valley's longest operating non-profit professional association dedicated to serving independent consultants and the client companies that use them.  We set the quality standard for the consulting industry by requiring that all members pass a rigorous qualification process and adhere to a strict code of ethics. PATCA offers a free Post-a-Project referral service giving clients direct access to a network of the highest caliber management and technical consultants. We represent many areas of expertise in a broad array of disciplines, from biotech to marketing, human resources to engineering, software, firmware, and hardware design to cloud computing.  Serving the San Francisco California Bay Area and beyond.
The 2020 Consulting Rate Survey is now available.  Click here.
Join Silicon Valley's premier organization for consultants. – Click here
Featured Consultant: Charles Nolan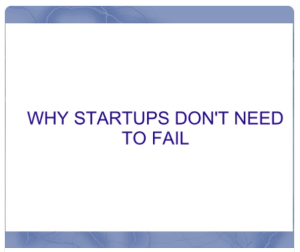 Charles Nolan is consultant at Modular Energy Solutions. He is an advisor to CEOs & investors in market fit, product technology, and pivoting. He provides a complimentary exam of your executive summary.
He is founder of the Do-It-Yourself Accelerator, which is a graduate level curriculum with textbooks and mentoring that was created in response to an analysis of why 99% of startups fail.
His website has a rich portfolio of past projects: https://www.modular-e.com/htm/portfolio.html. He was awarded US Patent # 4,845,426.
What others say about Charles:
"Chuck is professional and innovative. It is always a pleasure to work with Chuck, largely due to his wide perspective and lateral thinking, allowing for meaningful resolutions for any variety of issues." – Josh Yenter
"While with Sea-Bird Electronics, I came to rely on Chuck to handle orders and coordinate deliveries for our accounts in Russia. He was a pleasure to work with." – Andy Ziewied
"Chuck is the most idea savvy executive that I have ever the pleasure of working with. He is brilliant in his ideas to assist team members while gently focusing on the objectives and managing cost. Thanks for being a wonderful "teacher" and businessman." – Don Clark
"Chuck is a passionate mentor to startups and a small business consultant. He highly values and depends on specialists in attempting to stem the delays in emerging technologies caused by extremely high rates of startup and product failures. I am really looking forward to the curriculum and the mentoring team he is building for a Do-It-Yourself accelerator." – Ramesh Dewangan
How does PATCA help businesses Get the Expert Edge?

Here is what our clients say:  
"I was able to fill a key position on our team for a difficult project",  "great Bay Area resource for consultants",  "Once I know (a consultant) is in PATCA, they are 60 yards down the field already…",  "…inspired confidence",  "…more credibility", "I have been turning to PATCA for consulting help for years…"
Save
Save
Save
Save
Save