Professional and Technical Consultants Association
PATCA is Silicon Valley's longest operating non-profit professional association dedicated to serving independent consultants and the client companies that use them.  We set the quality standard for the consulting industry by requiring that all members pass a rigorous qualification process and adhere to a strict code of ethics. PATCA offers a free referral service giving clients direct access to a network of the highest caliber management and technical consultants. We represent many areas of expertise in a broad array of disciplines, from biotech to marketing, HR to engineering, hardware design to cloud computing.  Serving the San Francisco California Bay Area and beyond.
Featured Consultant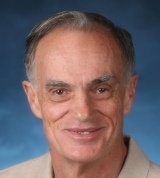 Perry West of Automated Vision Systems, Inc. lives in the Bay Area but has consulted around the world. He has been a member of PATCA since 2008.  He gives sight to automation. Many of the systems he has worked on provide automated systems with precision and productivity significantly greater than human workers can provide.
Perry recently gave a talk at a PATCA evening meeting entitled "How to Write an Effective Proposal" which provided insightful tips even for the seasoned consultant. Members can download the meeting notes in the resources section of this website.
Sign up for PATCA News & Events

 

---