Professional & Technical Consultants Association
PATCA is Silicon Valley's longest operating non-profit professional association dedicated to serving independent consultants and the client companies that use them.  We set the quality standard for the consulting industry by requiring that all members pass a rigorous qualification process and adhere to a strict code of ethics. PATCA offers a free Post-a-Project referral service giving clients direct access to a network of the highest caliber management and technical consultants. We represent many areas of expertise in a broad array of disciplines, from biotech to marketing, human resources to engineering, software, firmware, and hardware design to cloud computing.  Serving the San Francisco California Bay Area and beyond.
Featured Consultant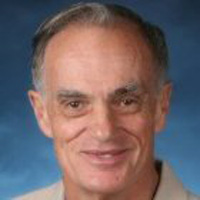 Perry West, Certified Professional Consultant

Perry West is President of Automated Vision Systems and long-time PATCA member. Automated Vision Systems specializes in machine vision, image processing and optical system design. Typical clients are OEMs and System Integrators of equipment needing machine vision or imaging technology.
A recent project was for two semiconductor-processing pieces of equipment. Perry designed the imaging systems, which included the positioning the cameras, selecting the lenses, and designing a custom light source.
On another recent project, Keyence referred Automated Vision Systems to a local system integrator who had a requirement to program a vision system. Perry programmed both the vision system and an Excell spreadsheet to provide the ability for the operator to control the vision system from the spreadsheet.
Working with the AIA Trade Association, Perry helps develop and teaches courses in a certification program for machine professionals around the globe. The training covers machine vision technology: lighting, optics, cameras, image sensors, and image processing.
For more than 35 years, clients turn to Automated Vision Systems when they need expertise in machine vision system design, design of a lighting, optics, imaging and design of algorithms.
How does PATCA help businesses Get the Expert Edge?
Here is what our clients say:  "I was able to fill a key position on our team for a difficult project",  "great Bay Area resource for consultants",  "Once I know (a consultant) is in PATCA, they are 60 yards down the field already…",  "…inspired confidence",  "…more credibility", "I have been turning to PATCA for consulting help for years…"
See more comments from satisfied clients here.
Sign up for PATCA News & Events

 

---
Save
Save
Save
Save
Save