Professional & Technical Consultants Association
PATCA is Silicon Valley's longest operating non-profit professional association dedicated to serving independent consultants and the client companies that use them.  We set the quality standard for the consulting industry by requiring that all members pass a rigorous qualification process and adhere to a strict code of ethics. PATCA offers a free Post-a-Project referral service giving clients direct access to a network of the highest caliber management and technical consultants. We represent many areas of expertise in a broad array of disciplines, from biotech to marketing, human resources to engineering, software, firmware, and hardware design to cloud computing.  Serving the San Francisco California Bay Area and beyond.
Featured Consultant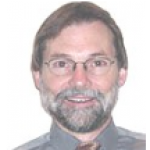 Brian A. Berg, Senior Certified Professional Consultant
Brian A. Berg, President of Berg Software Design, has been consulting for 36 years, and has been a PATCA member for 35 of those years. His specialty is hardware and software in the storage industry, and his skills have progressed through various technologies in that arena including optical (CD-ROM. DVD), magnetic (disk and tape) and flash memory. Brian was invited to give a keynote speech at the China Flash Forum in Beijing in November, and his talk was simultaneously translated into Mandarin for the audience. Titled "How Flash Memory Became the World's Most Important Storage," Brian described flash memory's origins, the impact of Moore's Law on its growth as a disk drive replacement, and how this low-power, compact, semiconductor storage medium has enabled the portable computing revolution.
Brian has been involved in organizing and speaking at technology conferences since 1987. He considers them to be an integral part of his consulting work since they keep him current in the marketplace and provide numerous important contacts. He is Technical Chair of Flash Memory Summit, and he helps organize five other conferences annually.
Recent projects include:
In-Situ processing: driven by cloud computing and the Internet of Things, this architecture allows data to be processed and analyzed at its point of capture, thereby eliminating the need for large volumes of data to be transmitted to a central server.
Ceph: an open-source effort that allows for file-, block- and object-based storage to be supported within a single computer cluster. The architecture is highly distributed and scalable, and eliminates any single point of failure.
How does PATCA help businesses Get the Expert Edge?
Here is what our clients say:  "I was able to fill a key position on our team for a difficult project",  "great Bay Area resource for consultants",  "Once I know (a consultant) is in PATCA, they are 60 yards down the field already…",  "…inspired confidence",  "…more credibility", "I have been turning to PATCA for consulting help for years…"
See more comments from satisfied clients here.
Sign up for PATCA News & Events

 

---