Professional & Technical Consultants Association
PATCA is Silicon Valley's longest operating non-profit professional association dedicated to serving independent consultants and the client companies that use them.  We set the quality standard for the consulting industry by requiring that all members pass a rigorous qualification process and adhere to a strict code of ethics. PATCA offers a free Post-a-Project referral service giving clients direct access to a network of the highest caliber management and technical consultants. We represent many areas of expertise in a broad array of disciplines, from biotech to marketing, human resources to engineering, software, firmware, and hardware design to cloud computing.  Serving the San Francisco California Bay Area and beyond.
Featured Consultant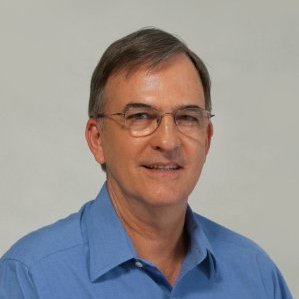 Robert Lamkin, Certified Professional Consultant

Robert Lamkin is President of Trailblazer Design LLC. Robert is a member of the PATCA Board of Directors.
Trailblazer Design provides custom electronic product development services. Available services are product definition, electronic system design, custom electronic hardware design, circuit modeling, printed circuit board development, embedded software, firmware, design control and test development.
Trailblazer Design projects have included USB peripherals, portable battery charging circuits, Android mobile phone peripherals, LED lighting, a cluster headache relief stimulator, a cardiac pacing electrode test set, RF front end troubleshooting of a portable medical ultrasound system, and a laser-based missile tracking system among others.
Past clients include Bramson Welch, Lellan, Zonare Medical Systems, EOO, Symphonix Devices, Autonomic Technologies, i-BLADES, H-Square Corporation, PowerCET, Thermage, Paracor Medical, and Voyage Medical.
How does PATCA help businesses Get the Expert Edge?
Here is what our clients say:  "I was able to fill a key position on our team for a difficult project",  "great Bay Area resource for consultants",  "Once I know (a consultant) is in PATCA, they are 60 yards down the field already…",  "…inspired confidence",  "…more credibility", "I have been turning to PATCA for consulting help for years…"
See more comments from satisfied clients here.
Sign up for PATCA News & Events

 

---